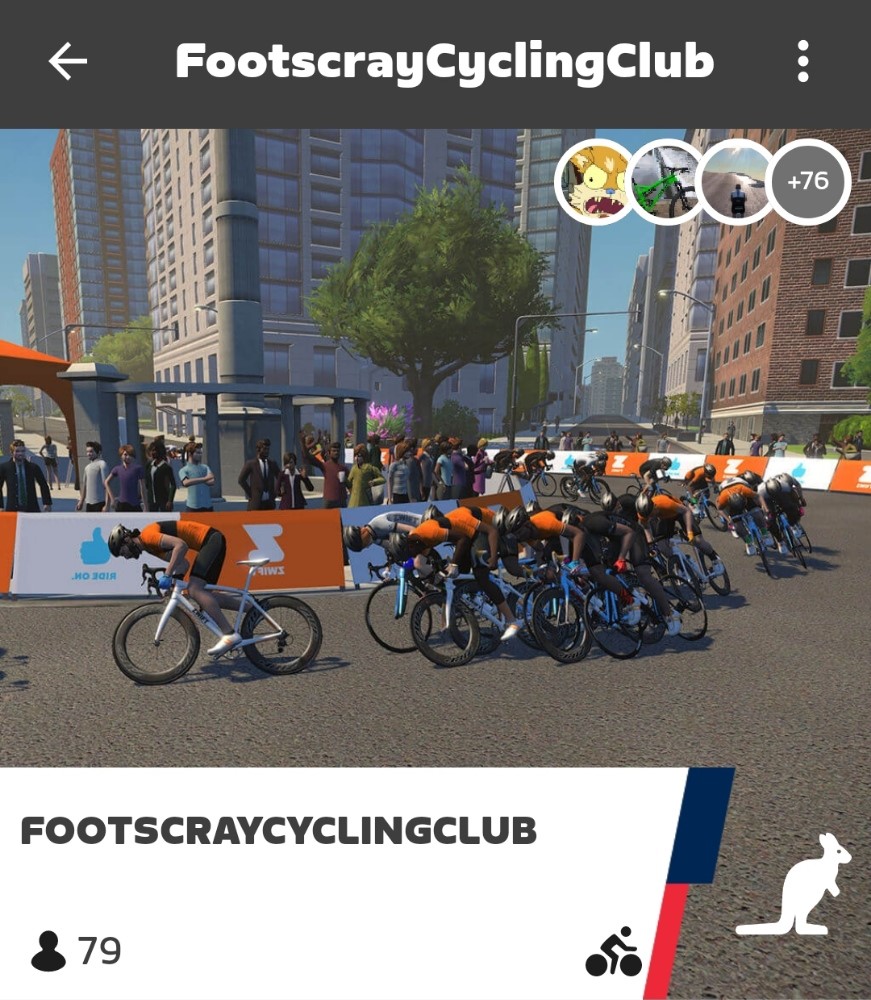 You can join the FCC Zwift Club via the Zwift companion app Zwift Companion App – Virtual Cycling & Running Workouts | Zwift
We run a weekly Zwift event (7:30PM Tuesdays). It's a great way to spin the legs early in the week before the criteriums and road races.
The events will be added to the Zwift club event calendar every week for you to join.
Search for footscraycyclingclub under clubs in the companion app to join or try joining with this link. Anyone can join the Zwift club.