Latest Updates
Only the first 40 riders in each grade are displayed.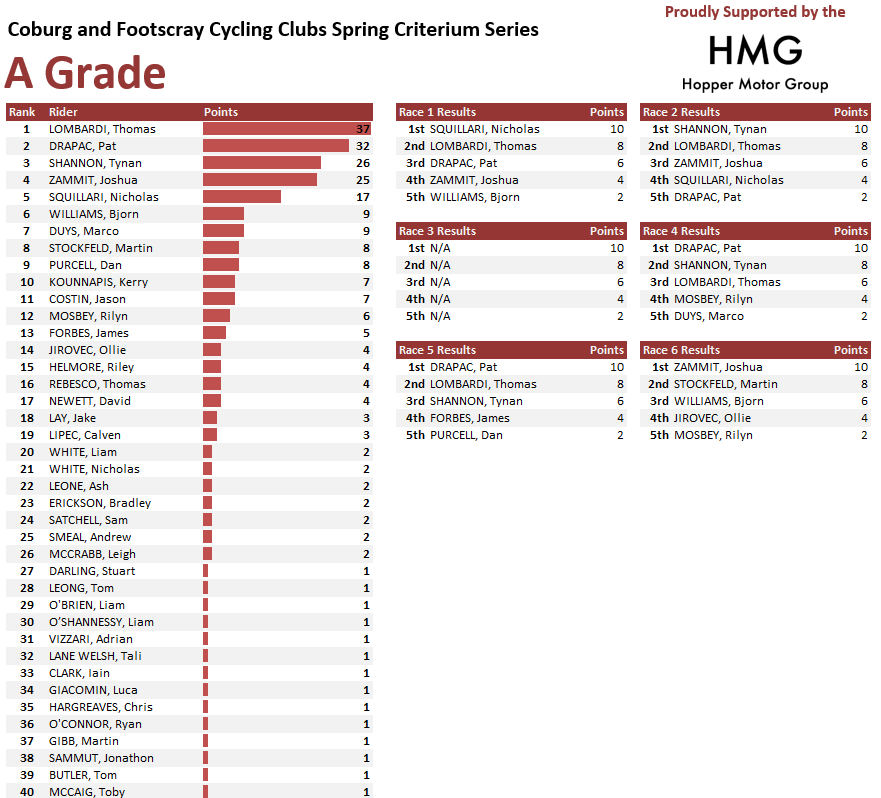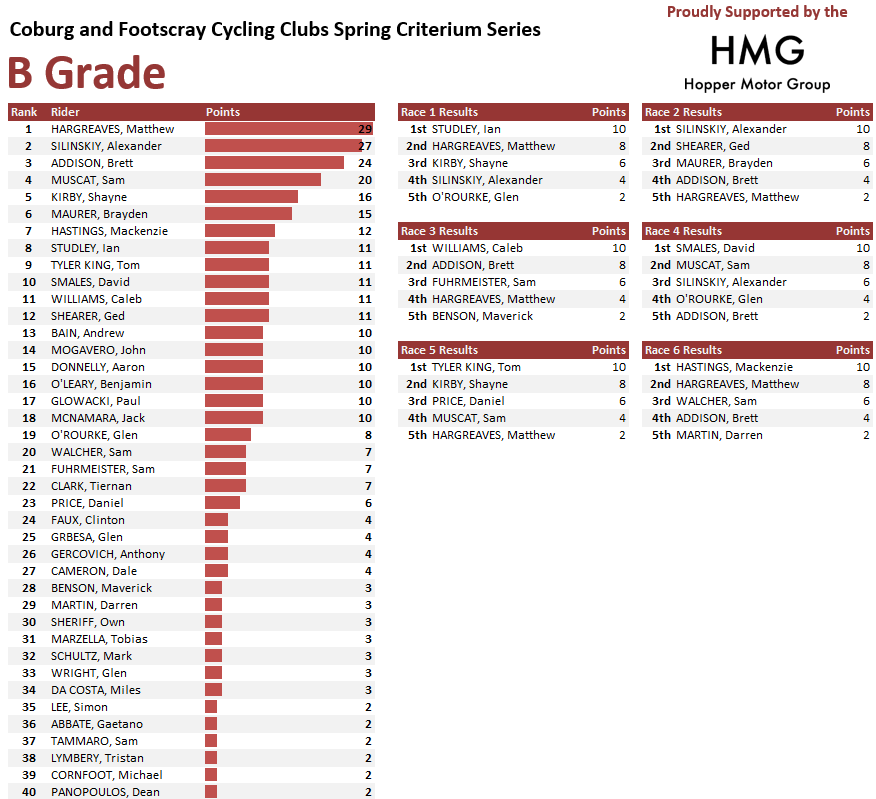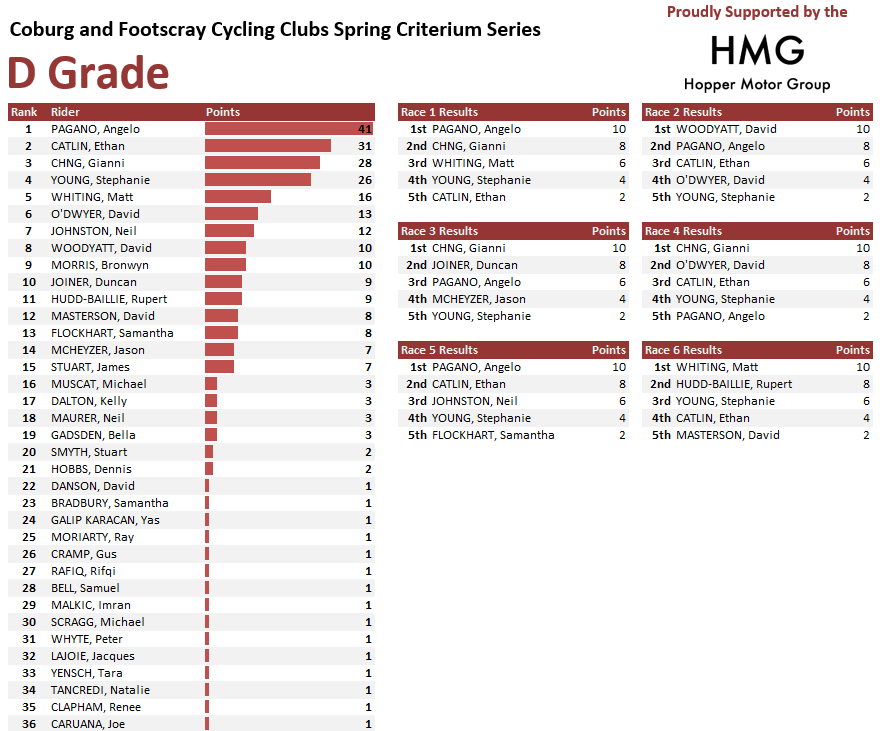 Program for the racing at tomorrows 62nd Bob Robson Memorial Criteriums in Williamstown.
Series Results at the bottom of the page.
Race 1 – Drake Blvd 12-Feb-23
Race 2 – Drake Blvd 19-Feb-23
Race 3 – Drake Blvd 26-Feb-23
Race 4 – VU 5-Mar-23
Structure of Points awarded for each race in the series:
1st: 10 points
2nd: 8 points
3rd: 6 points
4th: 4 points
5th: 2 points
6th: & onwards 1 point
Marshalling: 1 point per duty
NB: Points do NOT transfer up or down grades with riders.
BONUS: 4 points if a rider races ALL 4 races.
NOTE: FCC Executive can withhold points for various reasons, such as incorrect grading, infractions, etc.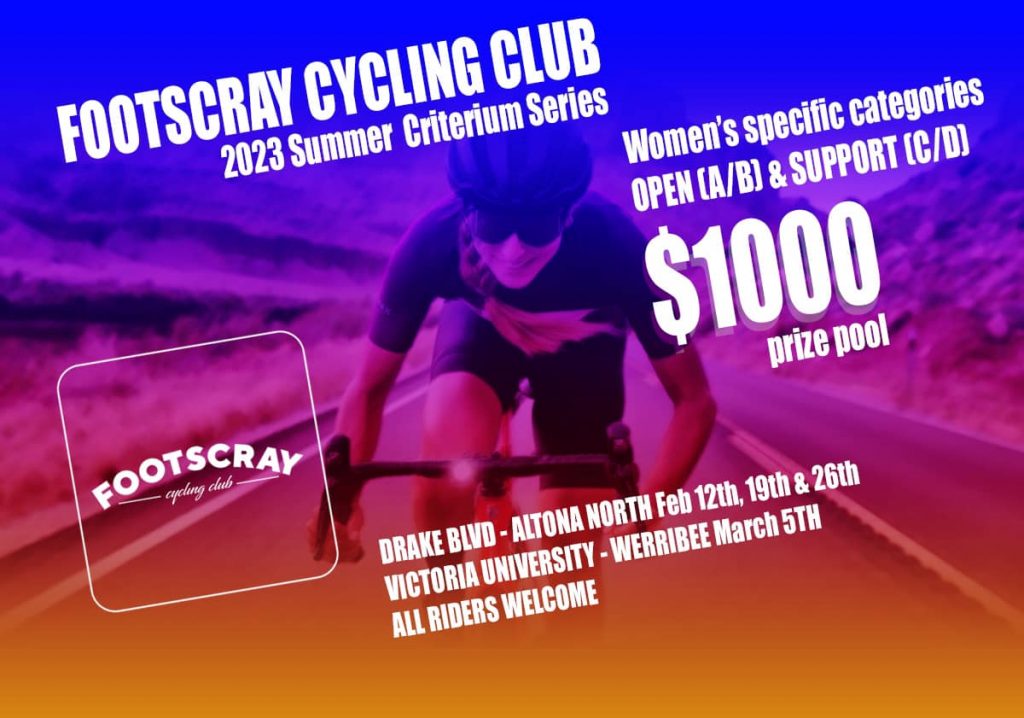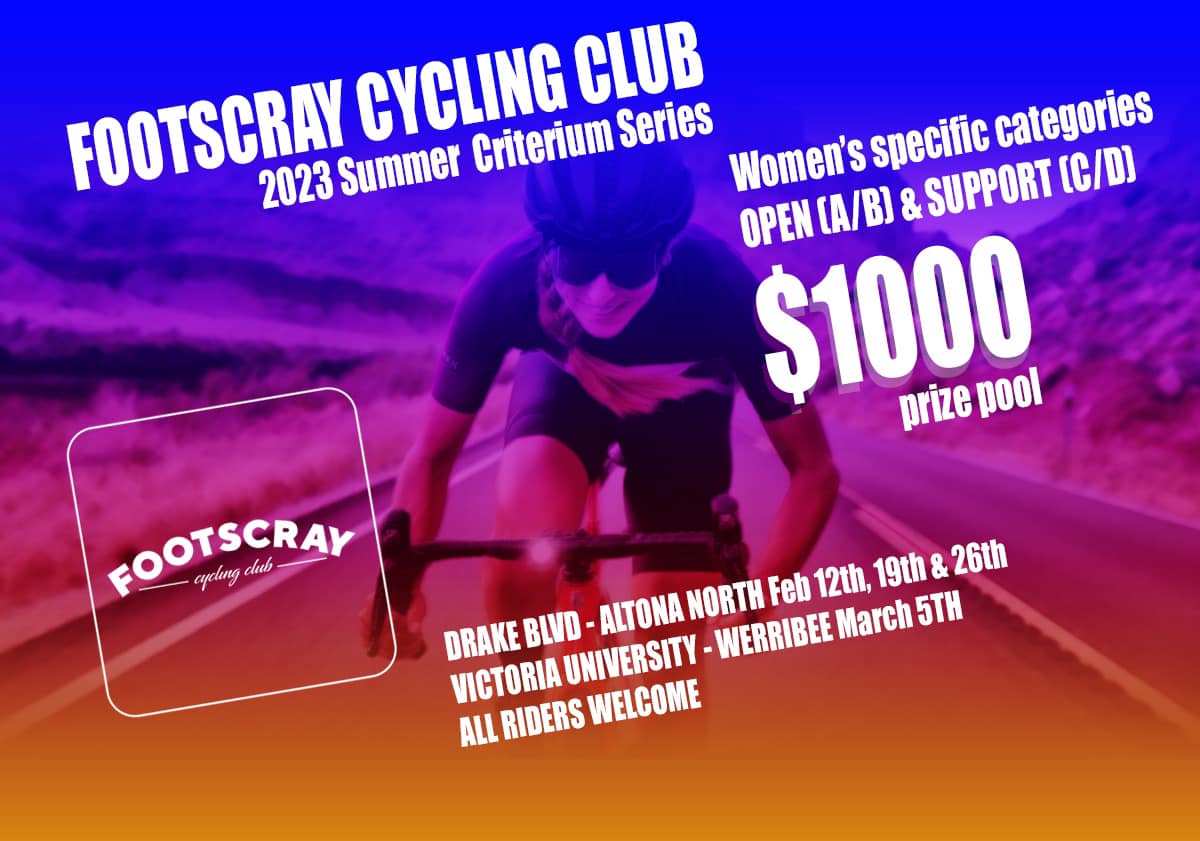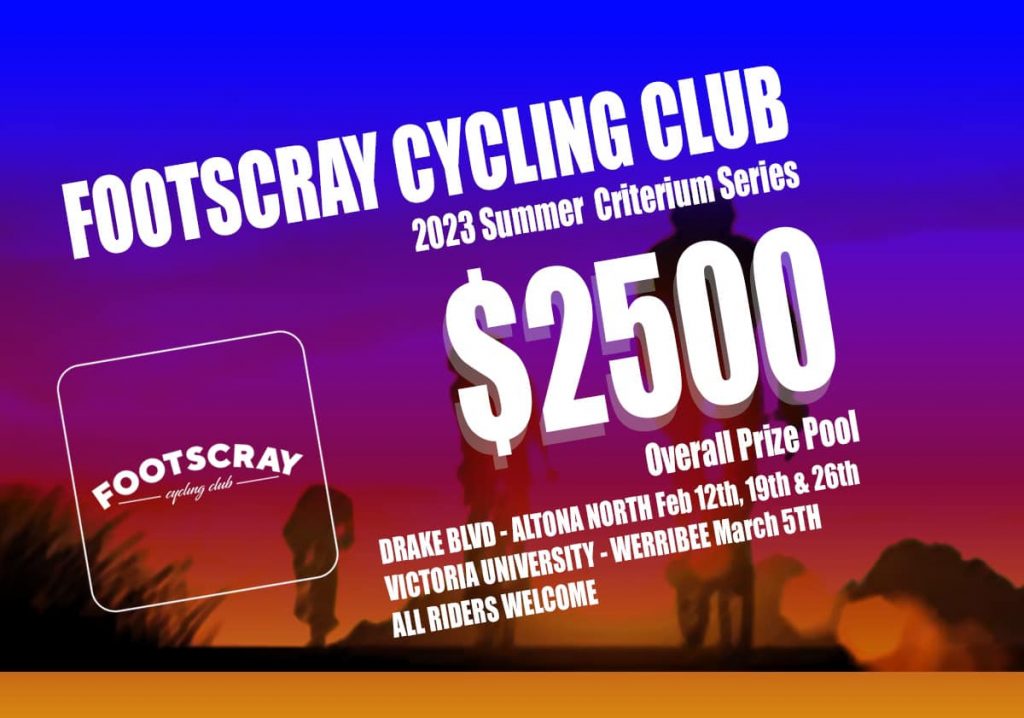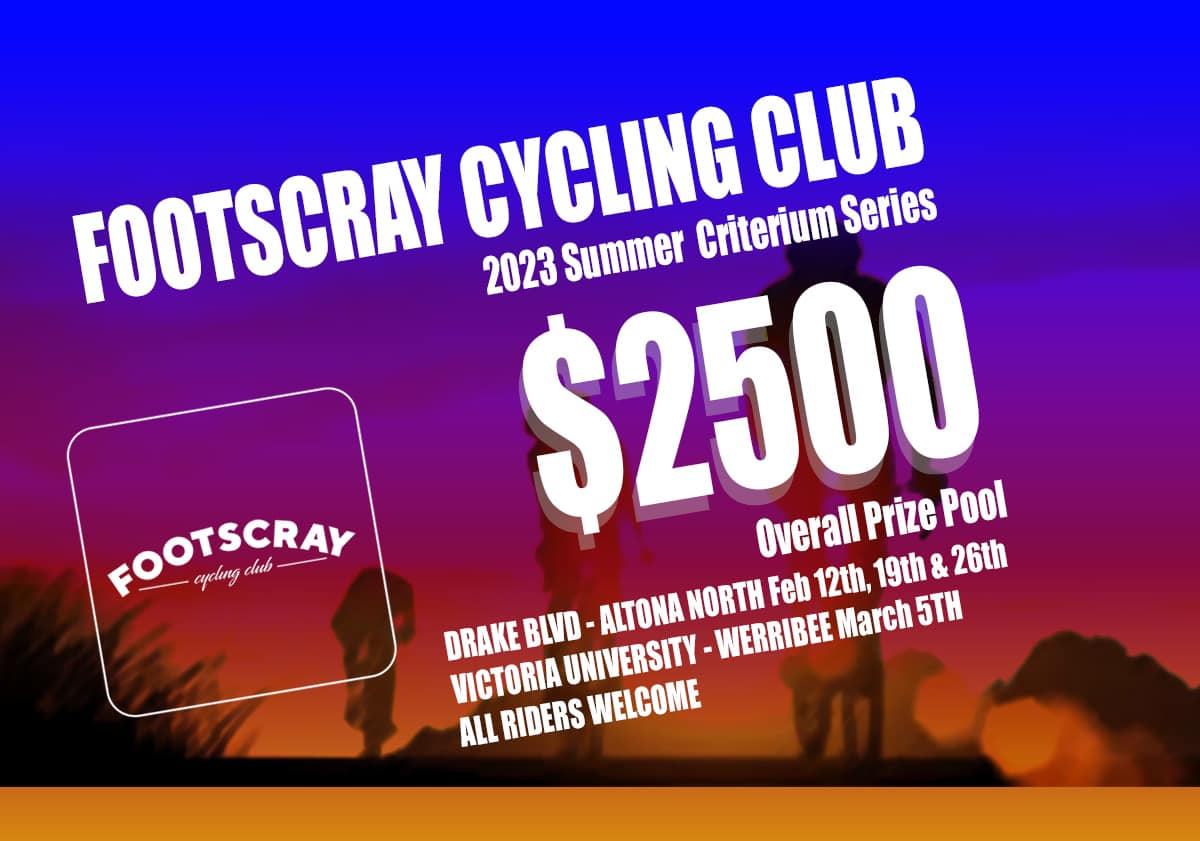 Final Series Scoreboards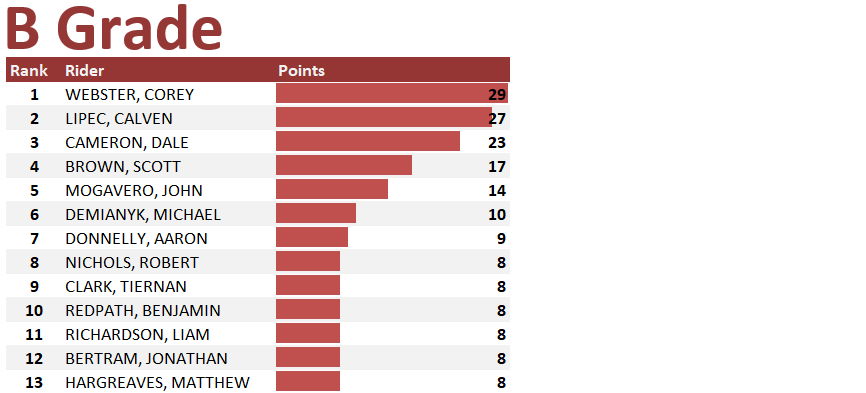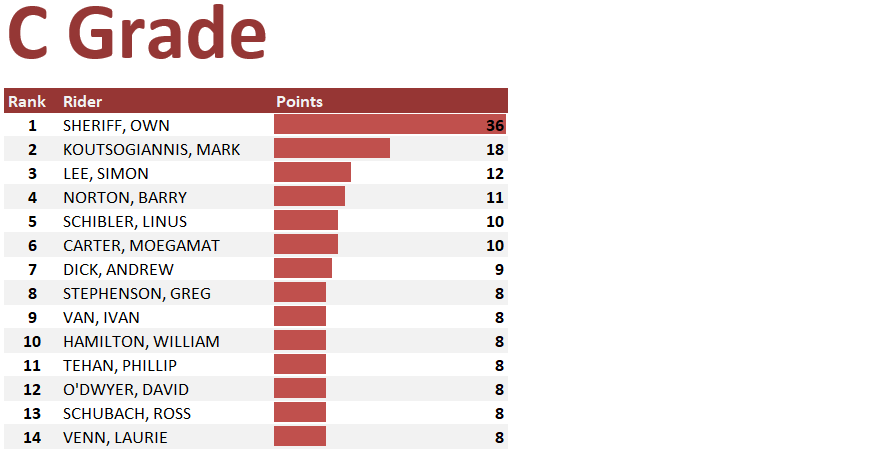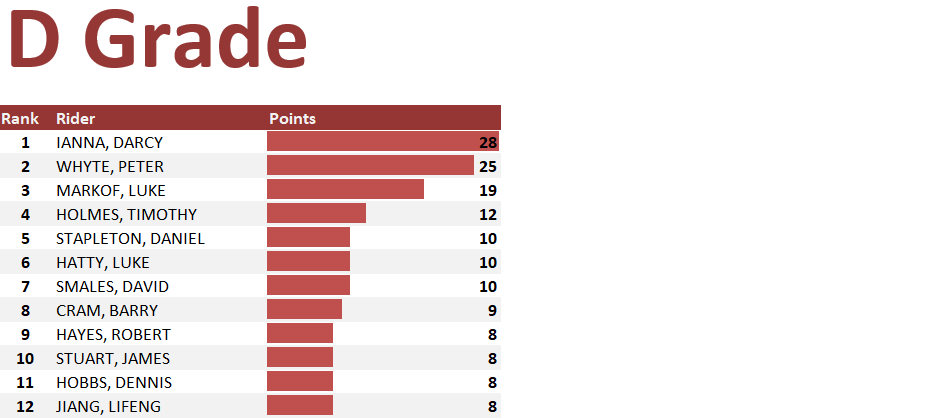 The FCC tour is back for 2022. After 2 cancellations, I'm sure we're all looking forward to this event especially Phil Tehan who will be riding his 30th!
We've still got some Marshalling spots to fill, so if you're able to help please register your interest here. There's a free lunch at the presentations provided for all members and supporters (that includes the marshals) following the racing on the Sunday.
Entries are now open via EntryBoss. R9-10 – FCC Tour – EntryBoss
Registrations and Number/Transponder Collection
Elaine Mechanics Institute, 20 Pearsons Rd, Elaine, Vic
Transponders
Fit transponder low on front fork like in the image below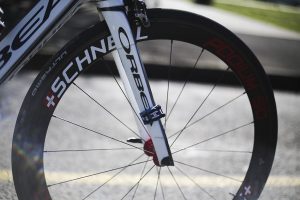 A late fee of $10 will be issued for any transponders not returned at the end of the event
A full replacement fee $60 will be charged if they are not returned within within 7 days of the event
Start/Finish Line  (Approx 5 KM from Elaine Mechanics Institute)
Corner of Angees Rd and Racecourse Lane, Elaine

Riders need to make their way to the start/finish line by 12:45pm for a race briefing. Race starts at 1PM.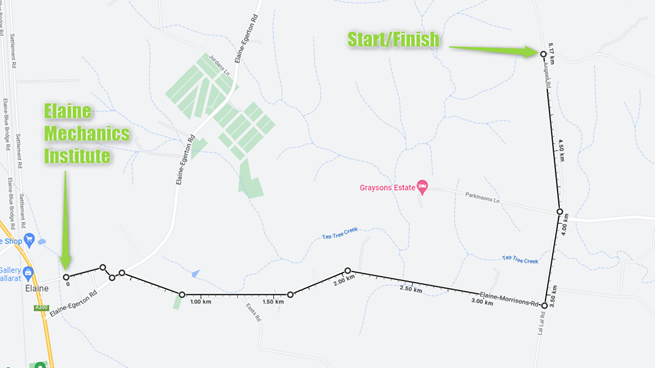 Course
The course map is available to view and download here
Race distance is 4 laps (59.2KM). All riders will be finished at the Start/Finish line once the lead rider has completes all 4 laps (As per Cyclo-cross events)
The course is sign posted
There will be marshalls on all corners of the course
Course Details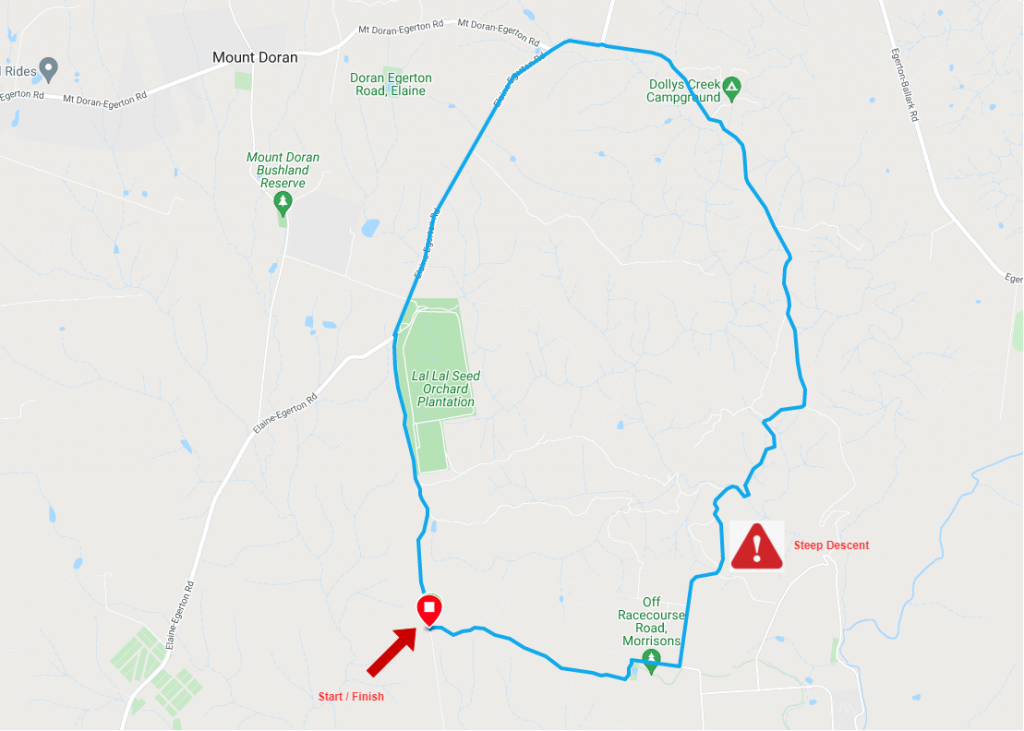 Course direction – Anti Clockwise
Take Racecourse Lane approx. 2.2KM
Left onto Forest Rd

Caution – Steep Downhill and narrow bridge
Stay on Forest Creek Rd approx 2.8KM to Dollys Creek Track
Left onto Dollys Creek Track
Stay on Dollys Creek Track for approx 3.8KM to the intersection with Elaine-Egerton Rd
Stay left and continue along Elaine-Egerton Rd for approx. 3KM to Angees Road
Left onto Angees Road for approx. 3KM to Start/Finish line.
Import Race Information
All Riders are required to have an operating

Red

taillight attached to their bikes
Mask wearing is recommended indoors and if you can't socially distance
No spitting or nose blowing in bunches
No Littering
The event is conducted on public roads, road rules apply, you will be required to KEEP LEFT
It is advised that you carry with you, spare tubes, pump, tyre levers, multi tool and a mobile phone
Race results will be available here
Prize money for the event will be paid via bank transfer, we will contact the prize winners for bank details
Criterium season is over and we're taking a well earnt break for a couple of weeks before heading to our first race of the road season. We're kicking things off a little differently this year with a gravel race out at Elaine on the 26th of March.  You can ride a gravel bike, MTB, CX or road bike (Not recommended unless you have very wide tyres).
You can enter the event if you have an AusCycling Race Off-Road or Race All Discipline membership. If you don't have either of those and you're new to racing, there's a 4 week free trial membership as well. All AusCycling Membership information can be found here (AusCycling | Memberships)
Entries are now open via Entryboss. R1 – Elaine Gravel Race (Graded Scratch Race) – EntryBoss
Spots are limited to 30 per grade so enter early to avoid disappointment.
Race is 4 Laps of the following circuit.